演講嘉賓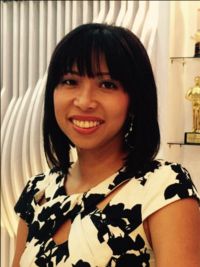 MAYA CAROLINA WATONO
CEO Dwi Sapta Group (A Dentsu Aegis Network Company)
Head of International Affairs, PPPI (4As Indonesia)

Maya studied Double Degree of Science and Commerce at the University of Western Australia, majoring in Psychology and Marketing. Graduated with Honours in Psychology, with Thesis on the Role of Subconscious Mind on Alcohol Addiction.
During her university study, Maya received scholarship to study management at McGill University in Montreal, Canada and received Edith Cowan University Business Award for Outstanding Academic Achievement.
Maya started career as a Psychologist and Marketing Case Manager at Commonwealth Government's Autism Association of Western Australia from 2005 until 2006. Maya Joined Dwi Sapta Group since 2007 as General Manager at Main Ad Advertising, In Ad Screen Printing Specialist, and Netracom Film. Maya became Media Director of Dwi Sapta Group in 2009, in charge of all media placement activities for the Group (DSP Media and Main Media) and under her leadership the two companies grew 120% in 3 years.
Equipped with the experience of having handled various brands in numerous categories, Maya became Managing Director Dwi Sapta Group since 2012, heading a total of 11 companies. In 2017, promoted to CEO as Dwi Sapta Group became a part of Dentsu Aegis Global Network. Dwi Sapta Group is currently a TOP 2 Agency in Indonesia.
Maya writes regularly for SWA and MIX magazine on the topic of Advertising and Marketing Communications.
Maya was appointed Head of International Affairs for Persatuan Perusahaan Periklanan Indonesia (P3I), the Indonesian Advertising Agency Associations, period of 2013-2017 and is currently the Head of Organizing Committee for AdAsia Bali 2017.
PERSONAL DETAILS
Born in Jakarta, 12 May 1982 and a mother of three toddlers. Maya's hobbies and interests are travelling, running, yoga, and playing the piano. Her other Achievements include trekking to the Everest Base Camp (1 month trek from China to Tibet) and Hiking the Inca Trail to Machu Pichu in Peru.